Please refer to the instructions below on how you can contact SEGA Support, how to view and respond to your support requests and how to delete your data.
SUBMIT A REQUEST
To contact SEGA Support (Account/Registration not required) click on the burger menu and select SUBMIT A REQUEST to complete a submission web-form (please include as much information where possible e.g. screenshot of error message); SEGA Support will aim to respond to your support request as soon as possible by email.

CREATE AN ACCOUNT/SIGN-IN
Why create an account? With a SEGA Support Account you will be able to view and respond to your support requests directly through our Support Website.
Click on
SIGN IN
via the menu icon.

Below the Sign in entry fields, click
Sign up.
Enter your name and email address, then click the Sign up button.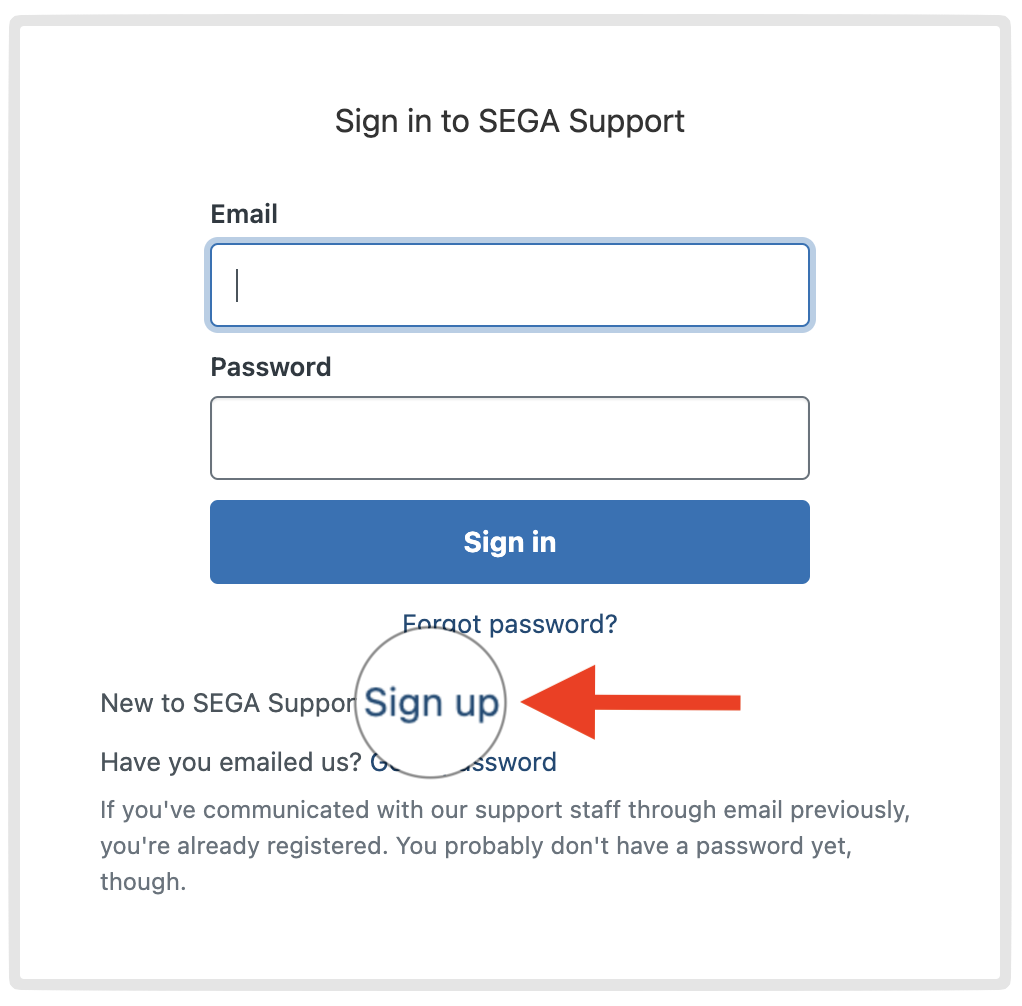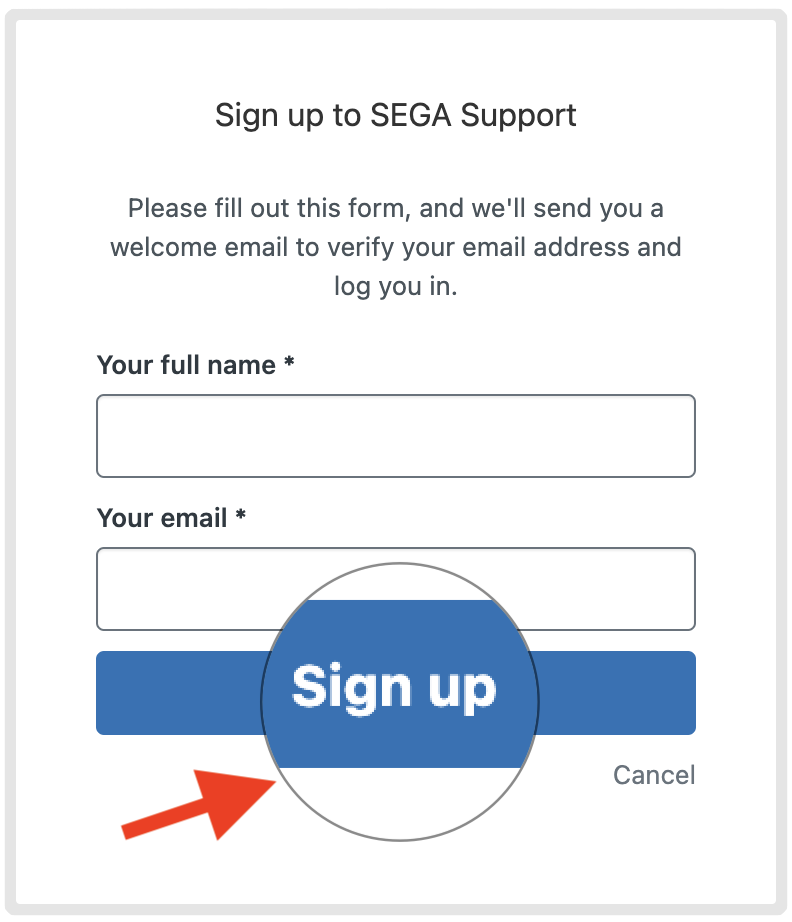 You will receive a link to your email to create a new password for your account.
(please be sure to check your spam folder)
Click on the web-link contained within the email, then proceed to create a password; Click on
Set password
.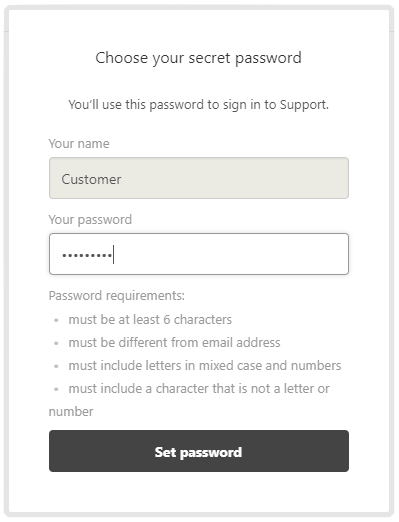 You will be then directed to the Home Page of SEGA Support.
MY ACTIVITES
In MY ACTIVITES, you can view and respond to your support requests; in addition, you can view your followed SEGA Support articles.

On My requests, you can view your created support requests and keep track of the LAST ACTIVITY and STATUS. Clicking on the request SUBJECT, will take you into the support request thread. Here you will be able to see the full communcition between you and our agents.
We currently do not support article comments.
We may update our articles from time to time.
Here you can view a list of articles that you have chosen to follow.
DATA REQUEST
If you desire to view, amend or delete your data, you can use our Data Request form.
PLEASE BE AWARE
Once data has been deleted, it cannot be recovered.