If you get a white screen or display errors when attempting to launch Total War Battles: Kingdom check that the display drivers for your PC are up to date. First you will need to identify the make and model of the graphics / sound card and the driver version:
Click on Start
Type DXDIAG in the Search field
Click OK
Click on the Display and Sound tabs.
The upper left box 'Device' shows the make and model of card; the right box 'Drivers' shows the driver version number.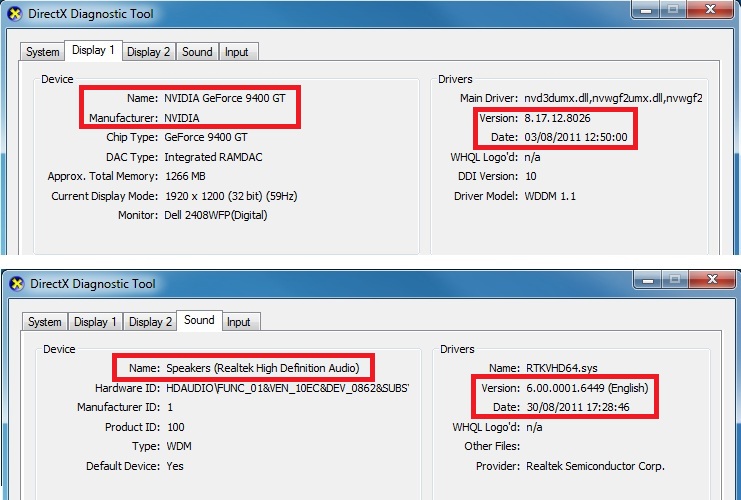 After identifying the manufacturer and model, navigate to the manufacturer's website and search for the latest driver. 

Below are the most common video and sound card vendors. If your manufacturer is not listed here please refer to your computer manufacturer for further details.
Video
ATI - http://support.amd.com/en-us/download
NVIDIA - http://www.nvidia.com/Download/index.aspx?lang=en-us
INTEL - https://downloadcenter.intel.com/default.aspx
Sound
Creative - http://support.creative.com/welcome.aspx

Realtek - http://www.realtek.com.tw/downloads/