Additional pro-tips:
You can free-rotate items by holding left-control when holding objects. This removes the snap-to system and allows you to place items on completely arbitrary angles. You can even find yourself a little more space to squeeze in objects here.
As well as research and training being important in optimising your hospital, upgrading machines is also a key factor. Research upgrades then deploy janitors with the mechanic ability to upgrade your cure machines.
When hiring better staff, consider their traits as well as their qualifications. You may have a staff member who is qualified to the nines, but will they get on with their colleagues?
Don't forget your Kudosh! Getting to higher star ratings in some hospitals unlocks more items/upgrades, and extra Kudosh. Kudosh is important in unlocking special items which you can place throughout your hospital to make it prettier or more functional.
Try jumping between hospitals to complete extra objectives. Especially if a hospital is proving to be difficult to manage, try jumping to one of your other hospitals and see if you can discover anything new there.
More diagnosis rooms means you'll diagnose people faster which will help keep queue lengths down and cure rates up!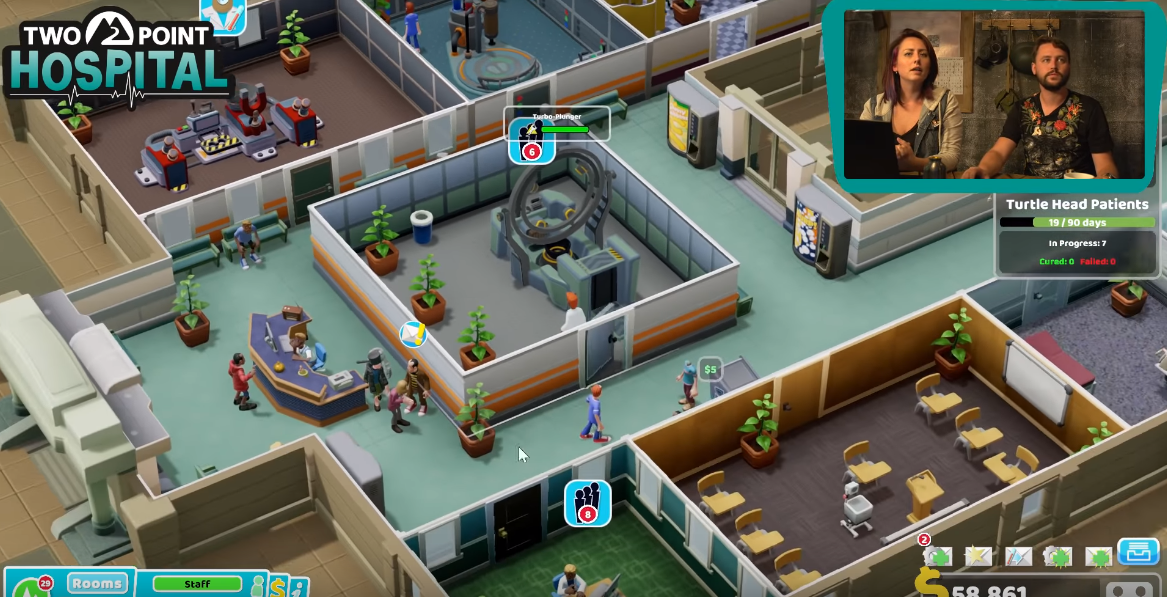 Move around between hospitals if you find yourself stuck. Perhaps research or upgrades from other hospitals could help you out in your predicament.