If you are experiencing a download issue i.e. slow/unresponsive, try clearing your Download Cache as detailed below:
- From the Steam Client Window;
- Click on 'Steam' (top left-hand corner) followed by 'Settings'
- Click on the 'Downloads' tab
- Click on 'CLEAR DOWNLOAD CACHE'
- Try to download the game again.
Should that fail to resolve your download issue, from the Download Section as CLEAR DOWNLOAD CACHE, try changing your region to another region to see if a better connection can be established: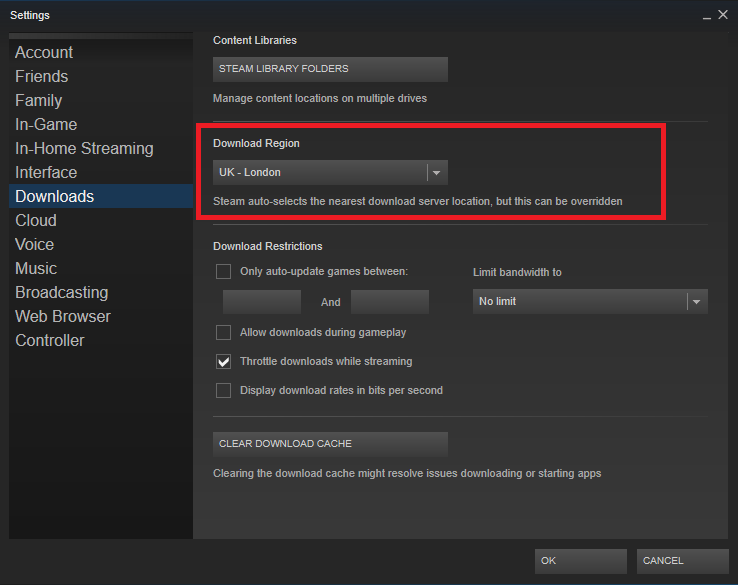 If the problem persists, please contact SEGA Customer Support by submitting a Support Request for further assistance.