Open the Steam App and from the top menu bar, select 'Library' and then 'Home'.
Select the 'Games' dropdown and ensure that 'Tools' is ticked. (1)
This will show all game tools within your library. Navigate down to Football Manager, and you should now see Football Manager 20XX Editor. (2)
Select the Editor and hit 'Install' on the app page.
This will bring up a Steam pop up box, confirming the disk space required and estimated download time. Hit 'Next', and then 'Finish'.
Once downloaded, select 'Launch' to open the application.
(1)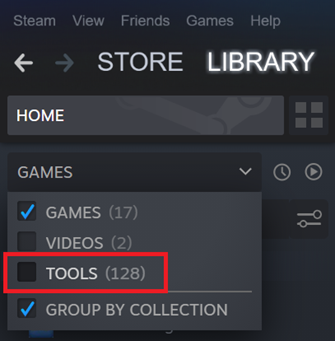 (2)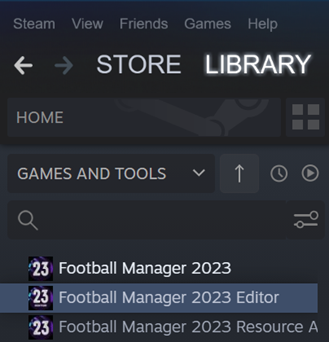 Open the Epic Games Launcher and select 'Library' from the main sidebar.
For ease, sort the library by 'Alphabetical A-Z', and untick any pre-selected filters on the right-hand side.
Scroll down to 'F' in the list and select Football Manager 20XX Pre-Game Editor. (1)
This will bring up an Epic pop-up box, asking you to confirm the install location. It must be installed in the same location as the game itself, which by default is in your C: Drive. (2)
Select 'Install', and once finished, you can then launch the Editor by double clicking the app from your library.
(1)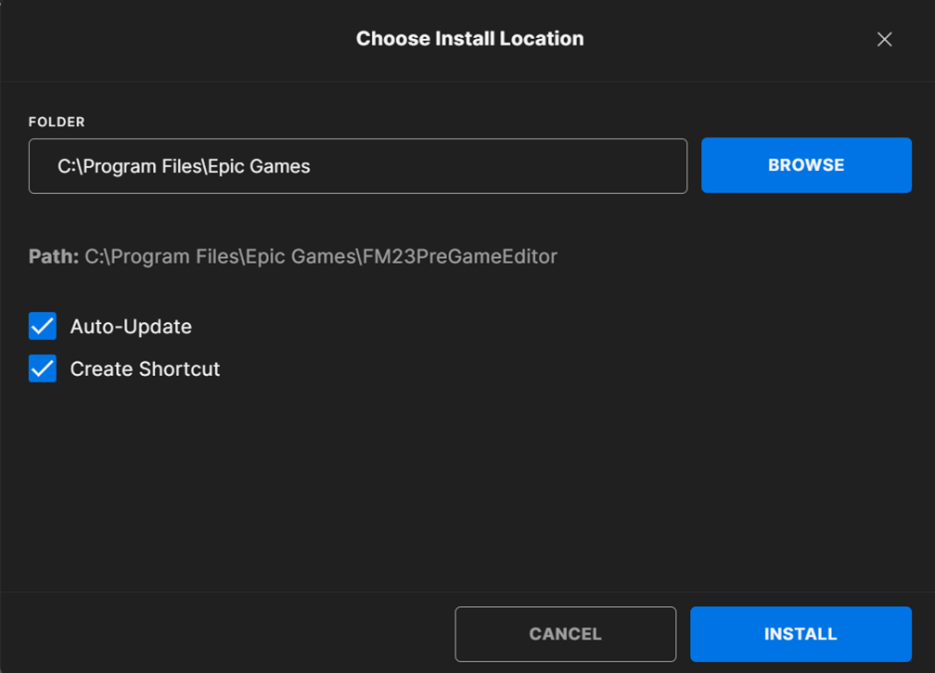 (2)

Open the Microsoft Store and from the main search bar, type Football Manager 20XX Editor.
From the search results, select the correct version of the Editor you require and hit 'Get' to begin the download. (1)
Once complete, the Editor will now appear in your library to launch for both the Microsoft Store and Gamepass versions of the game.
(1)